Rainwater harvesting has tremendous potential in regions that receive enough rain throughout the year to make systems viable. A relatively small incentive program in Austin, Texas has generated surprising interest in this technology. Advances in drip irrigation will also benefit users and manufacturers of rain harvesting systems.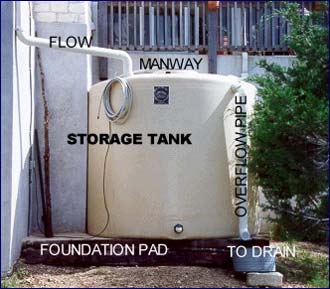 Not all rain harvesting systems need to have storage tanks and collection systems. Incorporating rain harvesting concepts into landscape design is also an excellent way to take advantage of free water from the sky. For information on integrating rain harvesting into landscape design, click here.
The economics of rainwater harvesting appear to make it a more promising technology for typical residential customers than graywater reuse. Rainwater systems are relatively inexpensive and as the cost of water increases these systems will become more and more cost effective to purchase and operate. Utility customers have responded enthusiastically to rain barrel give-away programs and to other rainwater harvesting incentive programs. The future of rainwater harvesting may indeed be bright.