Water is the most important natural resource on the planet. However, overpopulation and other issues have led to serious water shortages.
In America alone, the population has almost doubled in the past 70 years. At the same time, the country's demand for water has more than tripled.
With water-related issues expected to continue growing, the need to preserve this resource has become more important than ever.
The good news about water conservation is that anyone can contribute from their own homes in a few simple ways.
What can you do?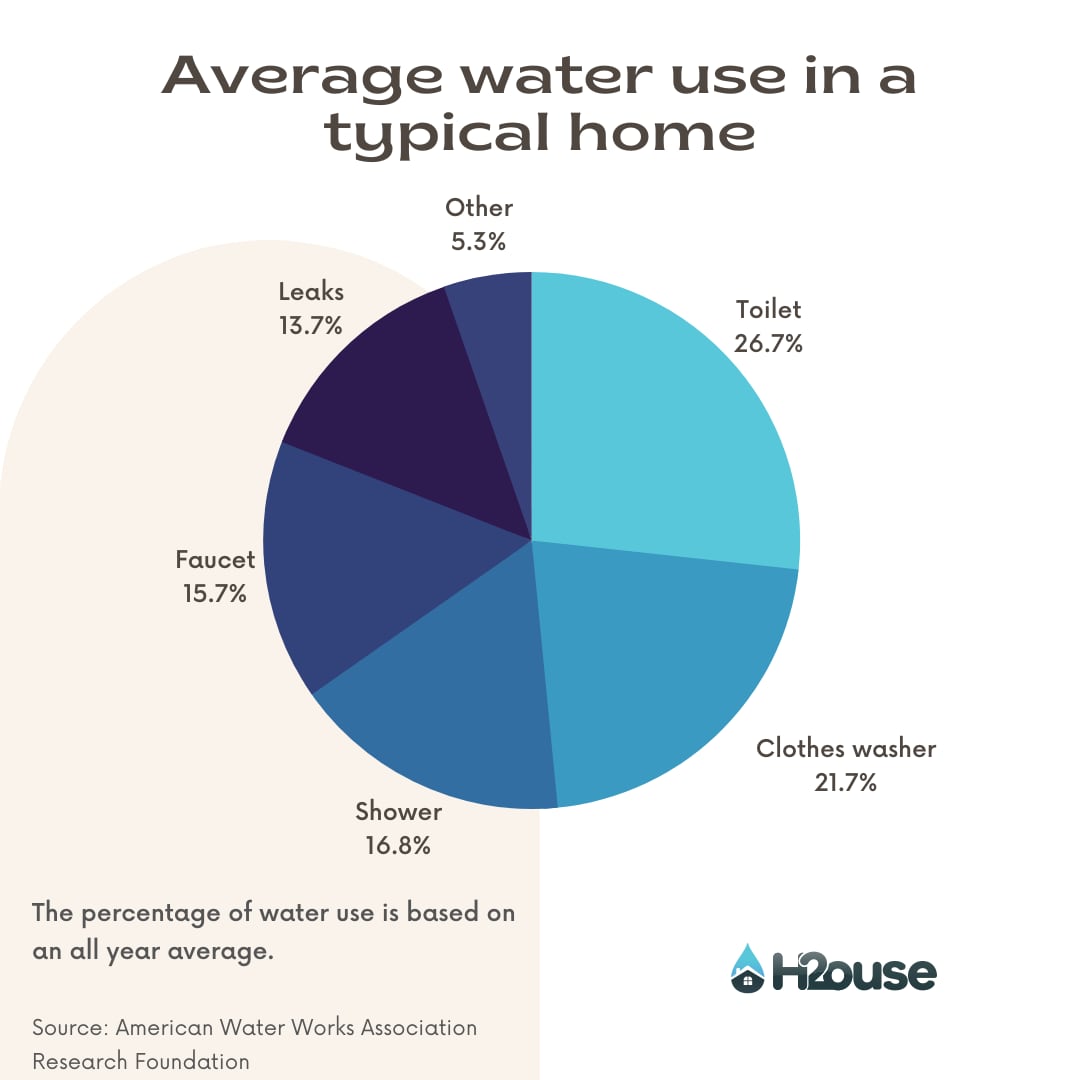 Above: Toilets, showers, and clothes washers typically use the most water in a home. Leaks can consume almost as much as faucets.
Check out: Top 5 Actions to discover some of the best ways to save water.
With droughts and overpopulation hurting our water supply, now is a great time to get involved.
At home
Bath | Kitchen | Laundry | Garage & Basement
Yards and pools
Supporting water conservation
It is easy to start saving water from home. There are also a number of ways to get even more involved in water conservation.
Rainwater harvesting
Harvesting rainwater is a technique that allows for us to store and use water collected from rain. There are units that can catch and filter rain, then store the processed water. Installing these systems in homes would give families an efficient way to get water.