On a cold winter night, you want to be able to flip on your gas fireplace and settle in with a good book. It can be a relaxing ritual just before bedtime or a great way to warm up the house first thing in the morning. Unfortunately, what can you do when your gas fireplace won't stay lit?
Many of the potential causes for this issue can be solved on your own without the help of a professional. It is a good idea to try some of these DIY tips before you call a repairman to take a closer look.
However, if it continues and your gas fireplace still won't stay on, it is always a good idea to have an experienced technician examine your fireplace. After all, messing with gas lines can be a dangerous business for someone who lacks technical expertise.
Check your pilot light
Before you go too far in your attempt to solve the problem, you should check to make sure your pilot light is lit. This is the simplest fix for when your gas fireplace won't stay on.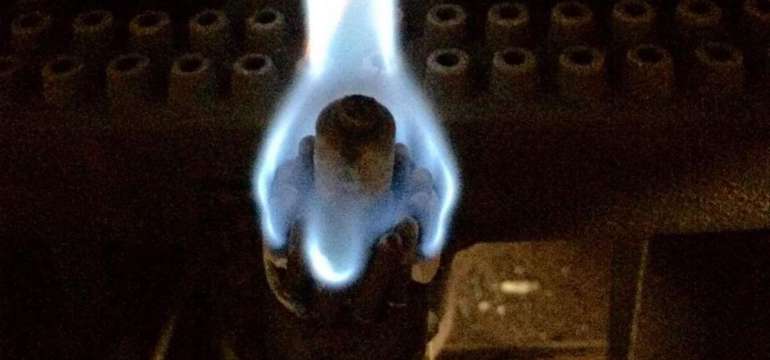 It really can be as simple as checking your pilot light and turning it on. Keep in mind that the instructions to reset your pilot light will be different for every make and model of gas fireplace. Be sure to check your instruction manual for more details on how to turn your pilot light back on.
What if the gas fireplace pilot light won't stay lit?
You checked your pilot light and reset it, but the fireplace still won't run continuously. If this happens, be sure to check your pilot light again. You might find that you have an even bigger problem with your unit. What does it mean if your gas fireplace pilot light won't stay lit? It could be an indicator of several different things, but it most commonly is caused by an issue with your thermocouple.
The thermocouple is a small metal sensor or rod that is situated directly in front of the pilot light. It's designed to determine whether the pilot light is lit and then subsequently signals the gas valve to open.
After years of use, your thermocouple may have a buildup of carbon deposit, which affects its ability to function. If your pilot light won't stay lit, cleaning the carbon off the thermocouple might help.
The easiest way to tackle this home project is to abrade the rod with fine-grit sandpaper lightly. If this still doesn't solve your problem, you may want to consult a professional.
Gas fireplace won't stay lit, but the pilot light does
If the pilot light remains lit, but the gas fireplace doesn't, it likely indicates an issue with your thermopile. This is another relatively small piece of your fireplace that converts heat to electricity, ultimately opening the gas valve when you turn on the fireplace. A thermopile is essential to keeping your fireplace going, but it can also develop serious carbon deposits over time.
Much like cleaning the thermocouple, you might want to start by cleaning your thermopile. Lightly sand away the carbon deposit until it looks clean again. Try to test your fireplace and see if the gas fireplace will stay on this time. If not, then the entire piece may need to be replaced, or you could be facing a different issue altogether.
Improper gas pressure
The thermocouple and thermopile are the two most common reasons why a gas fireplace won't stay lit. However, there are other possibilities out there. Another common culprit is incorrect gas pressure.
As the seasons pass, you may find that your gas pressure drops below where it needs to be. This is a simple fix but does require professional help to adjust it properly.
Bad gas valve
As your fireplace ages, there is a possibility that your gas valve is simply worn out. Every appliance eventually reaches the end of its lifespan, and the components of your fireplace are no different. Issues with pieces of the ignition system, like your gas valve, can prevent your fireplace from running smoothly.
These parts will eventually reach a point of breakdown and need to be replaced. Unlike cleaning the thermopile and the thermocouple, this is a task that should definitely be left to a professional.
Checking your fireplace thoroughly
Homeowners who have issues with their fireplaces might be able to take on some of the repair work themselves. A handy homeowner can certainly correct a gas fireplace that won't stay on during those long, chilly nights. With just a few simple tools like fine-grit sandpaper, you might be able to fix the issue entirely. With any luck, you'll be able to avoid the cost of bringing in a professional.
However, you should still consider hiring a professional if you have any doubt in your mind about your own ability to correct the issues. Playing with gas can be extremely dangerous for you, your family, and your home. It's always better to be safe than sorry when dealing with a gas fireplace that won't stay lit!

Latest posts by Michael Joseph
(see all)