In warm climates an outdoor swimming pool or spa can easily be used throughout the year. In cold climates it is possible to keep your pool or spa open through the winter, but you will spend a lot of money heating the water.
Most pool owners in cooler climates close down their pool at the end of the summer or beginning of the fall and open it up again in late spring or early summer. The timing of the winter shutdown and summer startup is determined by the local climate.
Some pool owners opt to hire a professional pool or spa maintenance company to shutdown and startup their pool. Others do these tasks themselves and save some money along the way.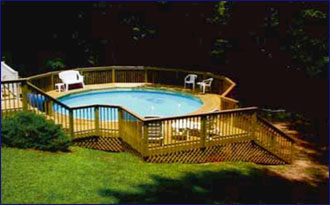 Backwash Timing
Generally speaking, you will have to clean or backwash your filter at least once every three to four months. (For more detail on when and how to backwash, refer to your owners' manual.)
Backwashing is the process of reversing the water flow in the filter. Normally, water comes into the filter with debris, works its way through the filtering material and, finally, returns to the pool and spa, having left behind all its impurities.
What backwashing does is push the water into the return valve instead of the other way around in order to relieve some of the filter pressure that has built up over time with the accumulation of dirt. In this procedure, the dirt and backwash water are diverted to either run off into the city sewer or empty into some other designated area.
Each filter has its own backwash protocol that must be followed. The one exception is cartridge filters, which you can clean by simply removing and hosing off the cartridges.
Depending on your pool system you may wish to backwash your pool at a time when there isn't any other water use occurring in your home – especially automatic irrigation. Backwashing a pool may affect water pressure in your home.

Latest posts by Michael Joseph
(see all)