If your garage door keypad is not working right, the fix may be easier than you think. Some of the most common problems homeowners face include low batteries, broken or stuck keys, frayed wires, and issues with the pin code.
When you find yourself faced with one of these issues, take advantage of the helpful tips below before you decide to spend the money and call a professional.
Check the batteries in your garage door remote control keypad
When's the last time you changed the batteries in your garage door remote control? If it's been a while, then this may be the reason you are having trouble. People usually forget to check the batteries in the wireless keypad. In fact, this should be the first place you check when you have issues with this device.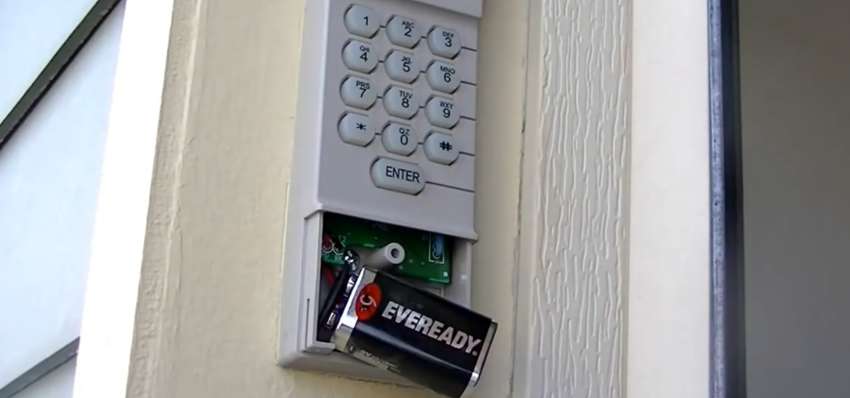 On most remote-control keypads, the battery compartment is located at the bottom of the device. You'll also need to take off the cover to the compartment that's holding the batteries, take out the old batteries, and insert the new ones. Typically, you can find new batteries for your garage door keypad at most home improvement stores.
Consider the condition of your garage door keypad
If the condition of your garage door remote-controller is pretty rough or your keypad is old, the device may not work right. Over time, things like negative temperatures, humidity, liquid spills, and your basic wear and tear can cause your garage door remote-controller to malfunction.
If you think this may be the issue, take a few minutes to inspect the keypad. Look for cracks, stuck or broken keys, and other damage. If you do see the damage, you can either replace it or try and fix the problem yourself.
Frayed Wires
Frayed wires can be a result of either years of use or severe weather. Whatever the reason, a frayed wire will more than likely cause issues. To see if your garage door keypad has a frayed wire, first inspect the device itself.
If you see no damage, then you'll want to remove the cover on the back of your remote-control device. Look inside and see if you see any frayed wires between the keys. When people experience keypad issues, it's many times the result of loose contact between the keys and the wires.
If you do, in fact, notice that there are frayed wires, you'll want to detach these wires completely. Once fully detached, reattach the wires and make sure they're secure. You can now put the cover back on and test it to see if it works.
Stuck Keys
Dirt, dust, and other filth can cause the buttons on your garage door keypad to become stuck to the pads. When the buttons get stuck, you'll need to clean the keypad thoroughly. This means both the inside and the outside too.
So, what's the best way to do this? First, find yourself an old cloth or rag of some sort. Next, apply some appliance cleaner to the rag and clean off the outside. Make sure you get between the keys really well.
After you have cleaned off the outside, find yourself a soft brush and remove the cover of the remote-control box. You'll want to use the soft brush to wipe all the dust out from inside of the device. You can also use compressed air to do this as well.
Problems with your pin code
Are you having problems with your pin code? If you are, you'll want to refrain from entering it over and over. Doing this can cause permanent damage to your garage door remote control.
Instead, locate the "learn" button and press it. This button can be found on your garage door opener. After you press this button, you'll now need to manually enter the locking code. The locking code is different than your personal pin and can usually be found in the owner's manual.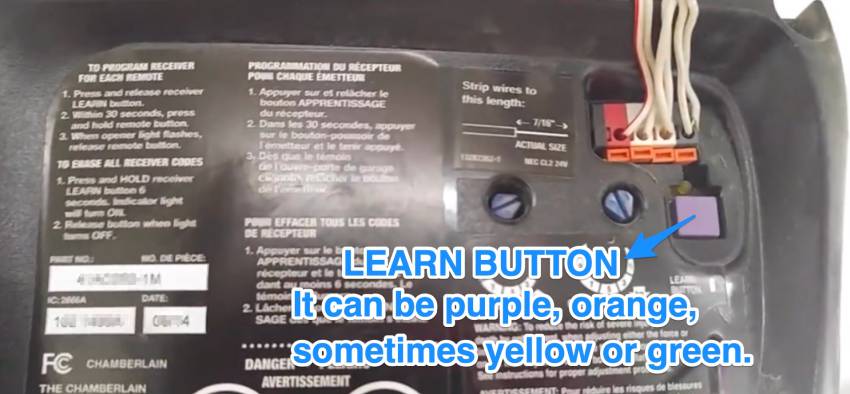 If you're still having problems with the keypad on your garage door remote controller, then you might want to think about doing a complete reboot. To reboot your whole system, turn off and unplug your garage door opener. Once it's unplugged, wait approximately 5 minutes and then plug your garage door opener back in again.
By rebooting your garage door opener, you'll clear all the stored memory and hopefully eliminate issues in the future. If, however, your garage door opener is still not working properly, you may need to either call a repairman or replace the whole system. Make sure you look in the owner's manual for any warranty information before you go out and buy a whole new system.
My garage door keypad stopped working. What should I do?
If your garage door keypad is not working after you've checked the batteries, looked for frayed wires, and examined the pad for broken or stuck keys, then you might have to simply replace the keypad. You also might want to consider replacing the whole system if it's old. Listed below are some quality brands worth investing in.
Genie: Genie is a company that makes high-quality garage door openers and accessories. This includes easy to use keypads. Some of their most popular keypads consist of the GK-R Intellicode 2, the KEP-1, and the GK-BX. These keypads run around $35.
Chamberlain: Chamberlain is a company with a reputation of making top-of-the-line garage door openers and keypads. One of their most popular products is the 940EV keypad. This device is easy to use, illuminates for nighttime use, and allows you to close your garage door with a simple touch. Another amazing product, Chamberlain makes is the LiftMaster. This is a complete garage door opener system that runs around $60.
Clicker: Clicker is a company that sells universal remotes. Not only are these devices convenient, but they also work with almost any garage door opener system. Give them a try if your remote goes on the brink.

Latest posts by Michael Joseph
(see all)